Great Depression Playbook Working
Gold is REALLY on a tear!
Bank of America just issued a lengthy report to its RICH CLIENTS raising the target price from $2,000/ounce to $3,000, which is a 50% UPGRADE.
Apart from that, it makes buying gold sound MUCH MORE ATTRACTIVE.
From $1,700 to $2,000, the potential return is 17.6%, WHEREAS $1,700 to $3,000 represents a 76.2% increase, which is 4.5x more, and that is a game-changer!
Gold has proven itself in 2020 EVEN while oil has become a commodity in DISTRESS. CEOs of mining giants are probably hedging these LOW ENERGY prices, and that's going to serve them well in the coming months and years.
The bottom line is that Wall Street now recognizes that gold is BOTH in a sustained UPTREND and that it's CRUSHING all other asset classes in this environment, as you can see below.
Courtesy: Zerohedge.com
The momentum is VERY STRONG right now, and that is BENEFITING companies like Libero Copper & Gold (TSX-V: LBC & US: LBCMF), which is going to drill its
Big Red
project in the legendary
GOLDEN TRIANGLE
region starting in June!
Right now, the company's market cap is less than CAD$10M, which doesn't reflect any value for its gold exploration potential.
The market simply DOESN'T BELIEVE, and we feel that's working in our favor.
In the meantime, gold is SURGING!
Courtesy: Zerohedge.com
In the mining business, the path to success is TRICKY and difficult, which is the reason why the only PROVEN way to invest is to stick with those that showed they have what it takes.
Leo Hathaway, a KEY MEMBER of the Ross Beaty team in the 2000s, which brought RICHES to shareholders and made Mr. Beaty a living legend, is an INSTRUMENTAL member of
Libero Copper & Gold (TSX-V: LBC & US: LBCMF).
He knows COPPER like very few people do and was involved in selling FOUR PROJECTS on behalf of Mr. Beaty's companies, which brought a BIG PAYDAY for shareholders.
Today, he is starting from SCRATCH with Libero Copper (US: LBCMF), so it's like purchasing an ALL-STAR player for a rookie price, as we see it!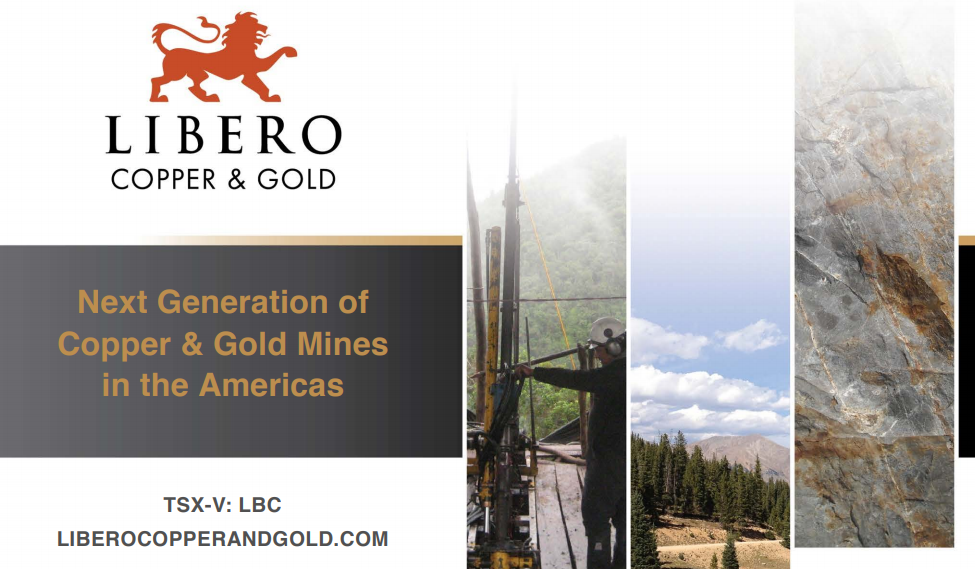 In 2008, the LAST major catastrophe, the mining stocks were the FIRST to rebound and they really delivered LARGE, triple-digit gains as a group.
U.S. GDP could go down by 30% YoY in 2Q20, which will be the steepest drop in modern history.
The correlation between gold and DECLINING GDP is historically massive.
2008 wasn't the only CRISIS in which gold stocks FLOURISHED, though. Check out what happened in the 1929 to 1933 era:
We've passed the FORCED LIQUIDATION event.
Libero Copper & Gold (TSX-V: LBC & US: LBCMF)
will drill its gold project and will work to potentially prove the economies of its HUGE copper project,
Mocoa.
Leo Hathaway, who has SUCCEEDED in doing this four times already, will navigate the ship.
Consider shares of
Libero Copper & Gold (TSX-V: LBC & US: LBCMF)!