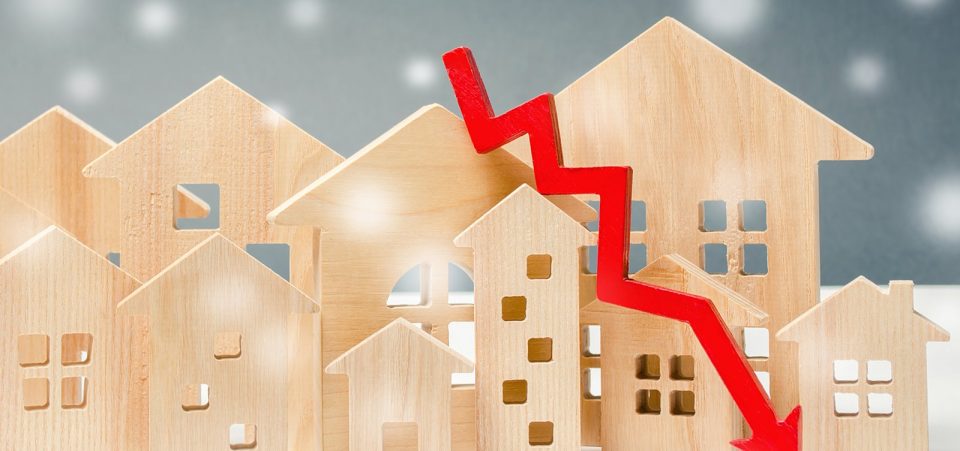 Housing Market Could Take a Wrong Turn in 2020
The U.S. housing market looks weak, so don't be shocked if 2020 is nothing but gruesome. Home sales and prices could decline. Beware if you own home builder stocks.
You see, the housing market tends to do well when mortgage rates go down—or at least that's the general convention among real estate investors.
In the U.S., this is not happening, whatsoever.
Look at the chart below. It plots the 30-year fixed rate mortgage average in the United States. Clearly, mortgage rates in the U.S. have come down a bit in recent months.

In November 2018, the 30-year fixed mortgage rate stood around 4.9%. Now it is at 3.7%. Simple math here: over a one-year period, mortgage rates fell by 25%.
Looking at the mortgage-rate chart above, one would assume that home prices have been surging.
Wrong.
Look at another chart below. It plots the year-over-year change in the S&P/Case-Shiller 20-City Composite Home Price Index, one of the most followed indicators of U.S. home prices.

In early 2018, home prices in the U.S. were growing by about 6.5%. That's a decent rate to say the least. In September 2019, home prices registered a growth rate of just 2.1%.
This is a massive deceleration in home-price growth in a very short time.
What Will Happen to the Housing Market in 2020?
Here's what must be understood: the housing market can't go far unless there are lots of buyers. It's simple economics.
One of the reasons home prices aren't jumping like they did in the past few years is that buyers aren't excited and may be stepping back a little.
Consider this: in October, first-time home buyers were behind 31% of the existing home sales in the United States. (Source: "
Existing-Home Sales Climb 1.9% in October
," National Association of Realtors, November 21, 2019.)
This is below average.
And there's a bigger problem: don't be shocked if buyers decline in 2020. Why? Over the past few months, we have seen U.S. consumer confidence take a hit. When Americans are pessimistic, they tend to pull back on their spending. Will they go out and buy houses if they see an uncertain future? Very unlikely.
Adding more to the worries, wage growth has stalled. Americans who may be looking to buy a home may not even qualify for a mortgage or be able to afford a house. On top of all this, we have seen the savings rate drop in the United States.
U.S. Housing Market Outlook for 2020
Dear reader, keeping all of this in mind, the outlook for the U.S. housing market in 2020 seems pessimistic to say the least.
With this, be very careful if you own shares of home builders or related companies. Home builders make money when there are lots of buyers and home prices are increasing. In 2020, they may have a very hard time making money, and this could hurt their stock prices.